Posted on
By Jordan Schmidt
Posted in all terrain stroller, baby gear, baby registry, Babyzen YOYO, BOB, Britax, bugaboo, Bumbleride, choosing a stroller, city stroller, Cybex, Doona, double strollers, gb, infant travel systems, jogging strollers, New Orleans strollers, nola, Nuna, Peg Perego, stroller, Thule, Thule sleek, travel stroller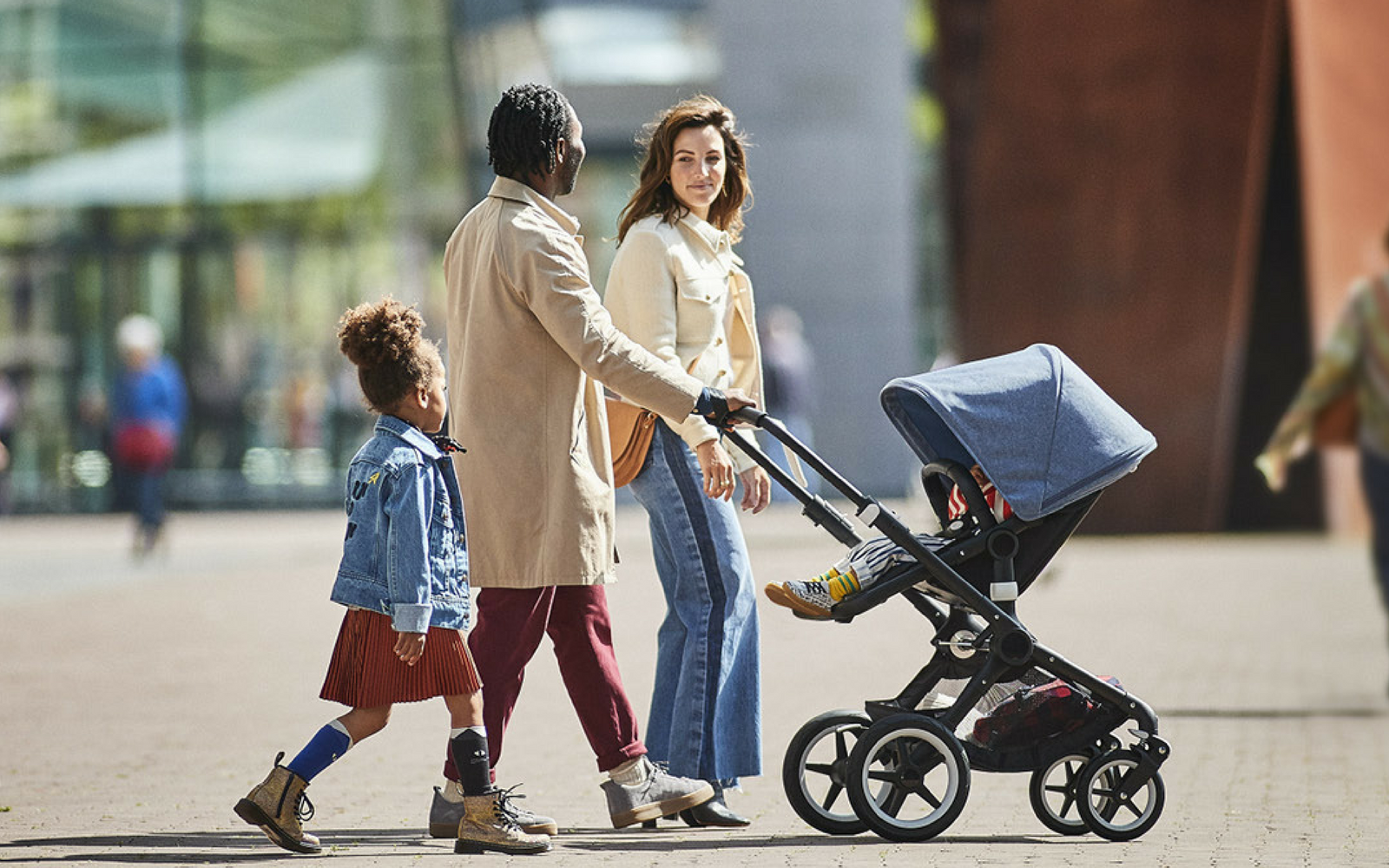 Ever gone down the rabbit hole of reading online stroller reviews? There are so many strollers and so many different opinions as to which one is the best. We are here to help you sort through the clutter, and even make stroller shopping fun! Read our newest blog post on the different types of strollers and how to choose the best one for your family....
DIFFERENT SPOKES FOR DIFFERENT FOLKS: 
AN INTRO TO STROLLERS
How to Escape the Rabbit Hole:
Ever gone down the rabbit hole of reading online stroller reviews? There are so many strollers and so many different opinions as to which one is the best. City strollers, jogging strollers, travel systems – what is the difference?  The search for the perfect stroller is enough to make a mama's head spin! As moms ourselves, we've been there - staring down shiny new strollers like deer-in-the-headlights. That's why ZukaBaby is here to help take the stress out of stroller shopping and to even make it fun!  We'll provide you with reviews from real parents, answer all of your questions, empower you with product knowledge, offer you time and space for test driving in store, and ultimately help you meet your stroller match. But first, a little intro to the different types of strollers on the market.
What are the different types of strollers, and which type is best for me?
Everyone's stroller needs are different. Your vision of the perfect all-terrain stroller for hitting the rugged park trails may be the opposite of your friend's fantasy of a sleek, space-saving lightweight stroller perfect for her frequent travels.  While there are many classifications of strollers, and some overlap between the different categories, we have come up with the following general groupings of strollers: City Strollers/Lightweight City Strollers, Ultra-Compact Strollers, All-in-One Strollers, All-Terrain Strollers, Jogging Strollers, Travel Systems, Double & Duo Strollers. As you are reviewing the different styles of strollers and their features, try to keep in mind which one – or maybe two - will serve your primary needs. Finally, this list is just a starter guide. Stay tuned for more in-depth articles featuring the individual stroller styles listed here, and stop by our Metairie, LA store for a test drive to try them out for yourself!
THE STROLLER MVP'S
City strolling/Full-sized Stroller
A city stroller, such as the Nuna Mixx, Nuna Tavo or Bugaboo Fox, is a 4-wheel stroller that is perfect for everyday outings. Bring your baby around the neighborhood, to the park, and around the city. These strollers typically offer a smooth ride and good storage space. There are two main types of full- sized strollers: a stationary outward facing seat and a reversible seat. A reversible seat will allow you to position the seat parent facing or outward facing. Some city strollers also include a bassinet option, which can convert into a portable sleeper – with bassinet stand - for newborns up to around 6 months old.
Pros: These strollers are very versatile, have excellent suspension, are easy to steer, allow a baby to be parent facing, feature large storage, and are able to grow with your child for years. Bassinet options also offer added convenience and use.
Cons: Full-sized strollers include many added features, which in turn make the stroller heavier and bulkier, taking up a significant amount of trunk space.
Lightweight City Stroller
Lightweight strollers are 4-wheel strollers that are typically lighter and more compact than a full-sized/city stroller. These strollers have smaller tires and frames, and can lay flat like the NUNA PEPP which allows it to fit easily into your vehicle. Lightweight strollers are great for traveling, bringing to the zoo, an amusement park, and for everyday journeys.  Like a full-sized stroller, they feature wheel suspension and many have adaptors so you can connect an infant car seat or bassinet. Lightweight strollers such as the Bugaboo Bee and the Cybex Mios also feature a reversible seat so that your child can be parent facing or forward facing
Pros: Lighter weighted strollers are compact, and often less expensive than full-sized city strollers,while still offering great wheels for navigating city streets. They can be convenient for travel and many offer reversible seats and  car seat adaptors.
Cons: When choosing a smaller stroller, you lose a bit of storage space. In addition, the wheels are smaller, so off-road trails may not be as comfortable.
TRAVEL-FRIENDLY STROLLER
Ultra-compact Stroller
An ultra- compact stroller, such as GB Pockit+, BabyZen YOYO and Diono Traverse, are able to be folded easily into a space-saving design, perfect for traveling and compact cars. These compact strollers can even fit into a backpack or in an overhead bin of an airplane! Some of these strollers offer car seat adapters and recline, so that you can use them for an infant.  These strollers have smaller tires so sticking to smoother surfaces will be the most ideal.
Pros: Ultra-Compact strollers are extremely convenient, portable,
and lightweight, which allow for space-saving benefits and ease for errands and travel.
Cons: With an Ultra-Compact design, the tires are small, so sticking to smoother surfaces is recommended. There is less storage space, and the stroller seat is stationed only in the forward facing position (although car seat compatible models will offer a forward-facing position when used with an infant car seat).
All-in-one Stroller/ Car Seat System
Are you someone who is constantly on-the-go and looking for the ultimate stroller convenience?   An all-in-one stroller/car seat combo, like the one-of-its-kind Doona, may be the answer you've been looking for. The Doona has two functions: While in a car it can be used as your infant car seat and when out of the car you can pop the wheels out and use it as a stroller. The Doona is extremely easy to maneuver and is the perfect option for someone who does not want to lug around a stroller plus a car seat.
Pros: Convenience, convenience, convenience! This is the easiest car seat + stroller option available because you do not have to hassle with adapters and no assembly is required. The Doona has high safety ratings, offers an anti-rebound bar, is FAA approved for travel, and the car seat can safely be installed in a taxi or Uber without the included base.
Cons: An all-in-one stroller system is a more temporary solution. The maximum weight capacity is lower than other strollers, so your child will outgrow it sooner. There is no storage basket included with the design (although a storage bag is available), and the wheels are smaller, so you will get the best results when used on smooth surfaces.
Stroller With Travel System
A Travel System, such as Nuna Mixx or Tavo, Peg Perego Agio Z3, Cybex Mios & Britax B-Free, gives you the capability to attach your infant car seat into your stroller, which is a huge convenience when you are on the go. Travel Systems are available to be purchased with all the pieces together, which typically include, an infant car seat, stroller,  adapters, and some accessories. You may also purchase each item separately if you would like to mix and match different brands. More and more strollers – even if they do not have their own built-in travel system -  have the capability of becoming a travel system by simply attaching the correct adapter. Make sure when buying a stroller and car seat separately that the adapters are compatible with each other.
Pros: A travel system is very convenient and portable, allowing you to easily transfer your infant car seat into a stroller when you arrive at your destination. Once your child outgrows their car seat, they will still be able to use the stroller for several years. This may be a cost saving option when purchasing car seat + stroller bundle by same brand, such as with the Nuna options.
Cons: Travel systems with adaptors can take some practice, strollers take up trunk space, and cost is higher than purchasing a standalone stroller.
STROLLERS FOR THE OUTDOOR ENTHUSIAST
All-terrain 
Off trail, in the grass, a day at the beach, and more... An all-terrain stroller, like the Peg Perego Agio Z3, Bumbleride Indie or Britax B-Free, is perfect for you. Typically this type of stroller features a 3-wheel design which allows 360 mobility. The all-terrain stroller can handle just about any terrain because of the tread on the tiers along with excellent suspension.
An all-terrain stroller is going to be perfect for everyday strolling – on roads and on trails- however, this is not a jogging stroller (with the exception of Bumbleride Indie, a hybrid jogging/all-terrain) so keep your speed to a minimum!
Pros: All-terrain strollers are easy to steer and perfect for all types of terrain, outdoor adventures and festivals. They include large storage baskets, extendable sun shade, and excellent suspension.
Cons: These strollers are heavy, and larger tires take up more space when storing. The seat is stationary so a child can only be forward facing, unless they are  positioned in a car seat with adapters.
Jogging/ Power-walking 
Do you enjoy jogging or long walks, and need a stroller with the capability to withstand a higher speed?
A jogging stroller, such as Bumbleride Speed, Bumbleride Indie, BOB and Thule Urban Glide 2 is for you! Jogging strollers feature a 3 wheel design, great suspension, as well as bicycle like tires. If you are not a jogger, but like to walk on multiple types of terrain, this is also a stroller for you. Adapters are available to attach to your infant car seat, though you do not want to start running with a newborn. (Jogging with baby recommended for 6-12 months or older – ask your pediatrician for specific advice for your child.)
Pros: A Jogging stroller is a great solution to staying fit while including your baby. The design has a large storage, extendable sun shade, excellent suspension, high upper weight capacity for growing kids, and it is perfect for all types of terrain.
Cons: Jogging strollers are heavy due to large wheels and sturdier frame. Some are not as easy to maneuver as an all-terrain stroller with smaller wheels. The larger tires take up more space when storing. The seat is stationary so a child can only be forward-facing.
STROLLERS BUILT TO GROW
Duo and Double Stroller
Are you expecting twins or a second child to keep your toddler company?   A duo or double stroller, such as Nuna Demi-Grow, Thule Sleek, Bumbleride Indie Twin, or Bugaboo Donkey may be best for you. When picking a double stroller, there are two main two main options to choose from: side by side or  tandem (front & back). The Bugaboo Donkey has the capability to start as a mono stroller and be converted into a side-by-side Duo stroller by simply expanding the frame. The Nuna Demi Grow is a great option for twins or children of two different ages. The Demi Grow has a city stroller design that can be used for one child or it can be converted into a tandem style to accommodate two children.
Pros: You only have to invest in one stroller to accommodate your growing family, and can easily stroll twins or siblings of different ages.  A side-by-side stroller will allow for a large amount of underneath storage as well as a larger weight capacity for your growing children. A Tandem-style stroller will be the easier option to maneuver through narrow aisles or doorways, and offers you the flexibility of switching out the seating to one or two seats anytime.
Cons: The strollers that are compatible for multiple children are going to be heavier and more bulky than a single stroller, and often more expensive.  A side-by-side stroller will be more difficult to steer through narrow areas, and the second seat is fixed in most models (with the exception of Bugaboo Donkey).  A tandem-style stroller has more limited storage space, and you may also have to purchase additional tandem seats separately.
Sibling Board Accessory 
The sibling board, such as those by Bugaboo, BabyZen, and Bumbleride- can be attached to some single or double strollers to accommodate one older child along with a younger child. Some sibling boards are for a child to stand on while occasionally there are boards that will allow the child to have a seat.
LET THE STROLLER ADVENTURE BEGIN!
Now that you have a stroller introduction, we hope that you have a clearer idea of what is out there, and what style(s) might work best for you.  Your next step is to stop by our Metairie, LA store, and test drive some real strollers - both inside and outside, weather permitting.  (Our strollers are also gift registry favorites, so let us know if you'd like to set up a registry.) Good luck on your stroller journey!
For more information about strollers in general or any of the strollers listed here, contact us anytime. Stay tuned for future posts with more details on the different styles of strollers.  
What is the #1 thing you are looking for in a stroller?  Please comment below and join the conversation~